On 29th September Britain's newest and only Pierrot troupe stepped out into the light of a beautiful day in Llandudno. The New Follies are born!
Pierrots Today by Andrea Perez
Available for booking now!
The New Follies – a new, professional, 5-person, Pierrot Troupe
Llandudno has not seen performances by a professional pierrot troupe on the promenade since the 1940s.
Prom-Prom have created a new professional pierrot troupe, whose name is a nod to Will Catlin's 'Follies'.
'The New Follies' are Uncle Tacko! Mister Macko, Zampanella (the voice phenomenal), Bunny Tranter, Dafydd Shalders.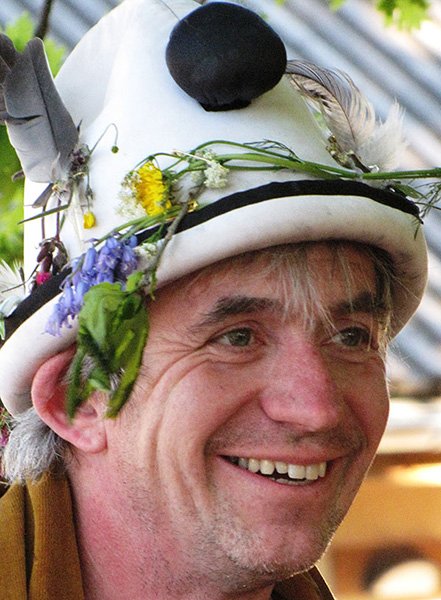 Tony Lidington (Uncle Tacko!)
Tony is a showman who has performed professionally for over 35 years: he is known throughout the country as founder of 'The Pierrotters', one of the double-act 'Poppets Puppets' and most recently 'Uncle Tacko's Flea Circus' and 'The Raree Man & his Peepshow'. Tony received his doctorate in itinerant British performance from Exeter University in 2017 and now lectures nationally about pierrots and concert parties.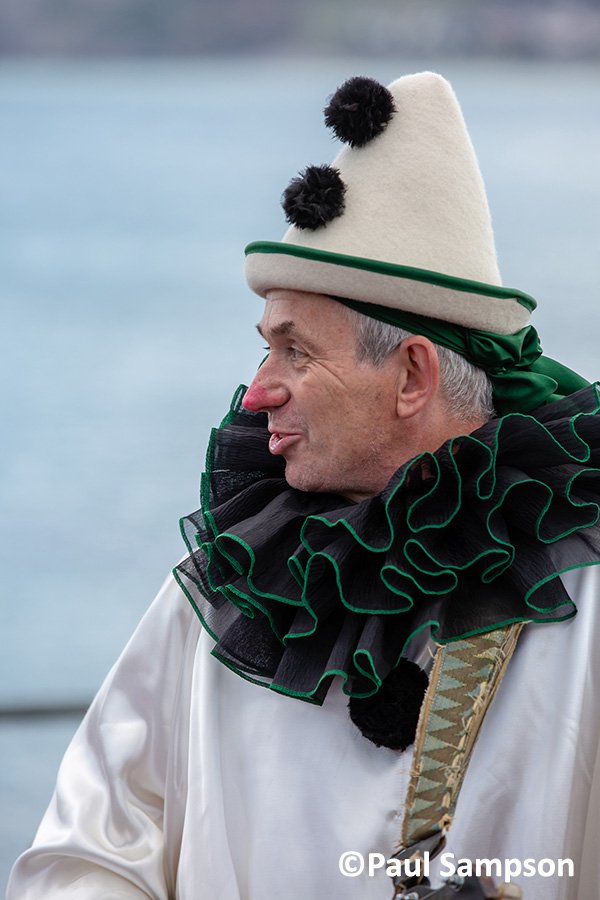 Malcolm Boyle (Mr Macko)
Malcolm was a founding member of 'The Pierrotters' – for many years the only remaining professional pierrot troupe in the country since the war. He and Tony worked together in Britain's seaside resorts performing with 'The Rotters' for over 20 years. Malcolm has worked with such renowned clowns as Janeane Garofalo, Mark Gatiss and Johnny Vegas.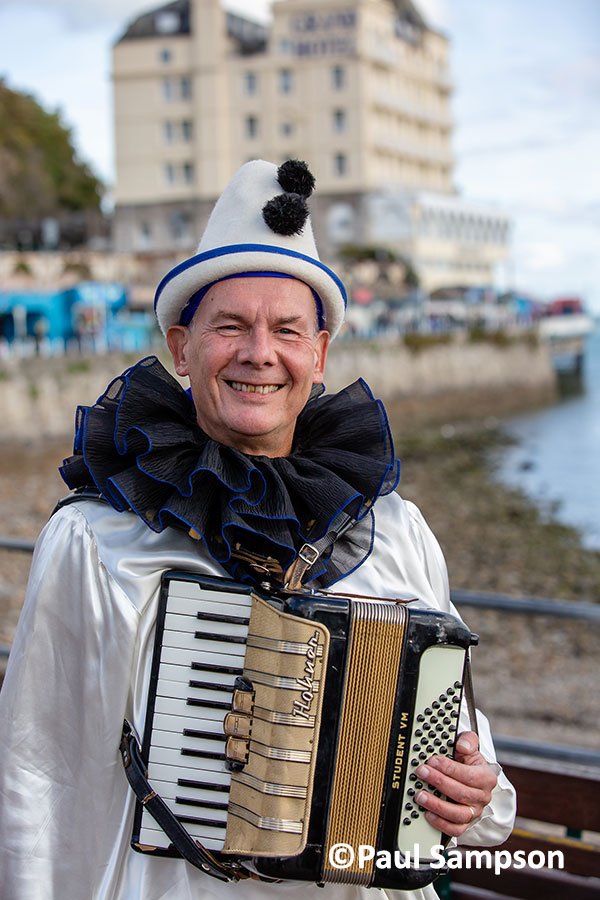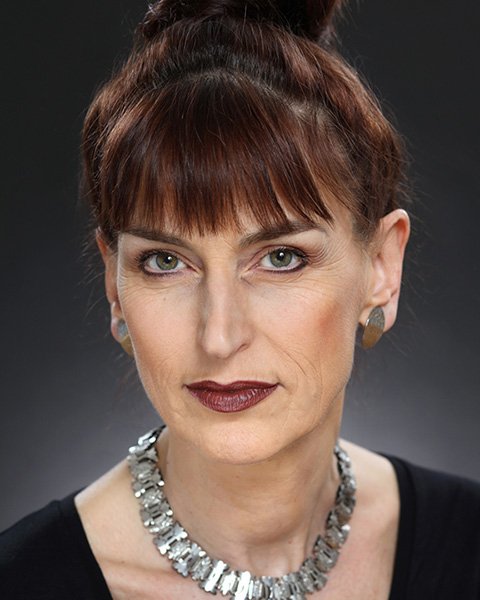 Penelope McDonald ('Miss Zampanella')
Penelope McDonald is a highly experienced classical actress and singer who particularly enjoys performing in Shakespeare, intense new writing and works by all the established and revered playwrights. For this reason she is constantly bewildered to find herself prancing in panto, roistering in revue, vocalising in variety and strutting on the streets! As this keeps happening to her she has reluctantly conceded defeat and is doing her best to embrace the pompoms in her soul.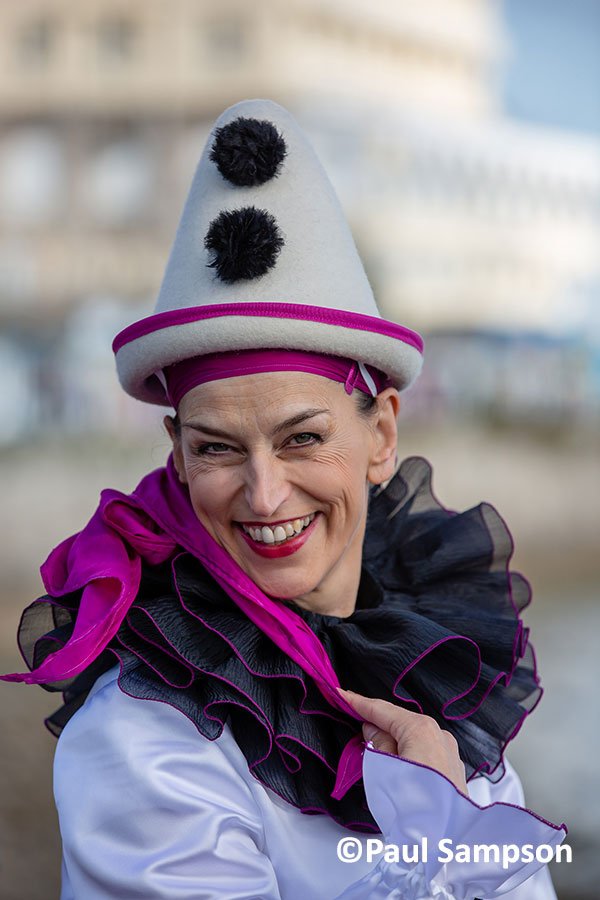 Katie Tranter ('Bunny')
Katie is an actor-musician, clown and show woman, who performs and creates across the UK and internationally for theatre, street arts, circus, film and TV.  Katie is Artistic Director of Fun in the Oven Theatre, who will be touring their sell out show 'Canary' nationally in November this year. As a pierrot, she appeared in The Pier-Echoes as part of an alfresco summer season on the English Riviera in 2010 including a special feature in BBC 2's Edwardian Farm. She is thrilled to be popping on her pom-poms once again as part of professional pierrot troupe 'The New Follies'.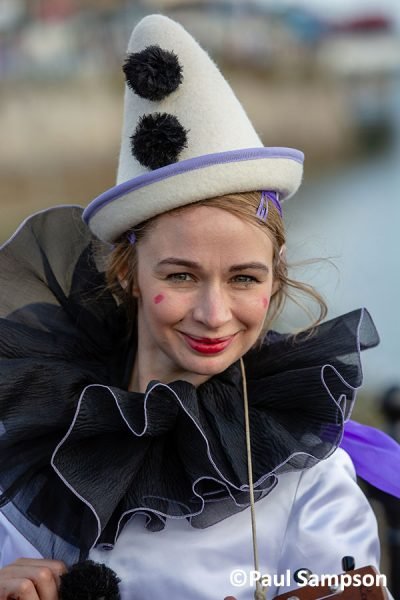 Dafydd Shalders ('Boyo')
Dafydd is thrilled to be performing with The New Follies in Llandudno this September in his debut performance as a pierrot! Dafydd trained at The Manchester School of Theatre, where he performed as David Copperfield in David Copperfield and puppeteered in Behind the Scenes at the Museum (HOME Theatre, Manchester). Dafydd is an active associate and performer with the National Youth Theatre of G.B and in his spare time enjoys watching Welsh Rugby and Live Comedy!
The New Follies – Llandudno