Welcome to Seaside Follies
the national resource & archive for pierrot troupes and concert parties.
This website is a national resource for all information relating to pierrot troupes, concert parties and minstrel troupes of the British seaside. It uses the archive, research work and practice of Tony Lidington (AKA Uncle Tacko!) as the principal resource, as well as a range of other archives and collections.
Here you can find-out about the history of pierrot troupes, as well as archives of particular troupes, individuals and resorts.
There are academic articles, exhibitions, broadcasts and research projects about the subject, giving a wide overview of the developments in seaside entertainments over the last 200 years.
There are sections on contemporary community and research projects and in particular 'The Pierrotters' – the last fully-professional seaside pierrot troupe which performed continuously from 1983 until 2010.
Dr Tony Lidington has been researching the subject for over 35 years and this is the first time that this material has ever been collated and digitised for open access.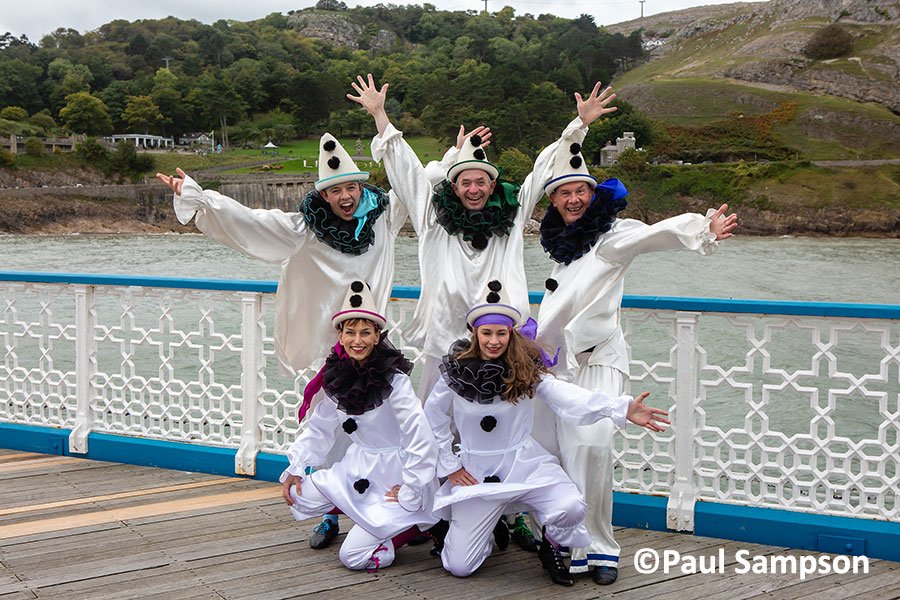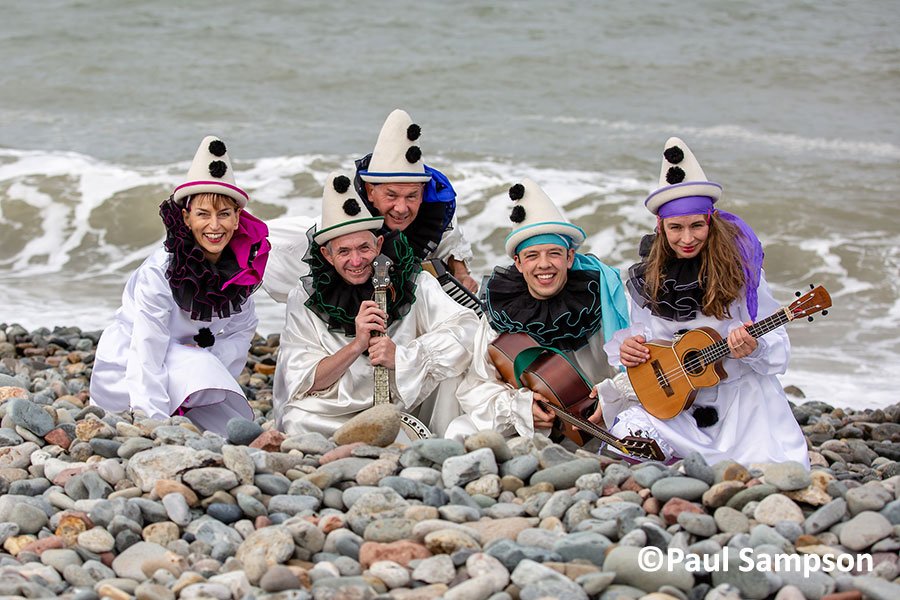 The New Follies are a new, professional, acoustic seaside pierrot troupe.
The only professional seaside Pierrot troupe performing in Britain today!
Dr Tony Lidington (Uncle Tacko!) is the country's leading authority on the history of seaside Pierrot troupes & concert parties. Tony regularly presents illustrated talks and workshops
Currently there are 3 available exhibitions: 1. 'The History of Seaside Entertainment' 2. 'From Agincourt to Afghanistan' 3. 'The Seaside Mutoscope'
Archives in use:
Dr. Tony Lidington
Max Tyler
John Pertwee
Michael Rouse
Alan Upton
Clacton & District Local History Society
Llandudno Museum Services
University of Exeter archives, special collections
If you have archives, photos, oral history stories then use this form to contact us; we'd love to hear from you!
In the Summer of 2018,  'The New Follies' & the youth group 'The Jollies' performed on Llandudno seafront,  Saturday 29th & Sunday 30th September 2018.
Seaside Follies can run a project like this at your seaside resort!
Available to book now for the Summer Season!