Interviews conducted with some of the people we met whilst working on the Seaside Follies project.
These interviews focussed on seaside entertainment in general and Will Catlin's role in particular.
We would like to thank all those who took part and would welcome any further written or oral contributions to the work.
There is a section for your comments at the bottom of this page, so please leave your feedback or comments.
Will Catlin & his pierrots
What follows is a discussion conducted by Dr Tony Lidington, with two of Will Catlin's descendants – Margot Catlin & Jane Smith, on the site of Will Catlin's 'Arcradia Theatre' at Venue Cymru, Llandudno, on 5th June 2018.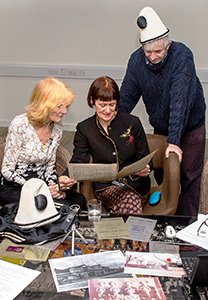 John Williams – a personal view of Will Catlin, his seaside shows in Llandudno
As a boy, John went to watch Will Catlin's shows and later he worked for him at 'The Arcadia'. This interview was conducted by Samantha O'Rourke in July 2018, as he reflects upon the shows, the seaside atmosphere and  Will Catlin the man…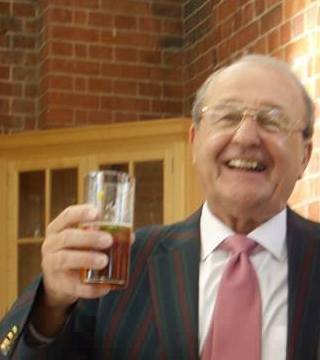 An overview of seaside entertainers and Will Catlin
Dr Tony Lidington talks about the history of seaside shows and Will Catlin's role in creating a seaside empire of entertainment. Duration: 9′ 28″.