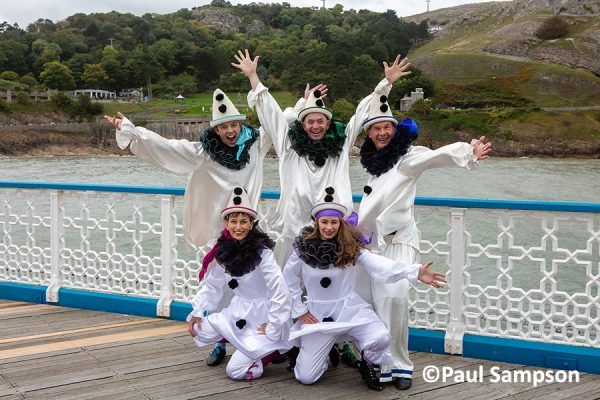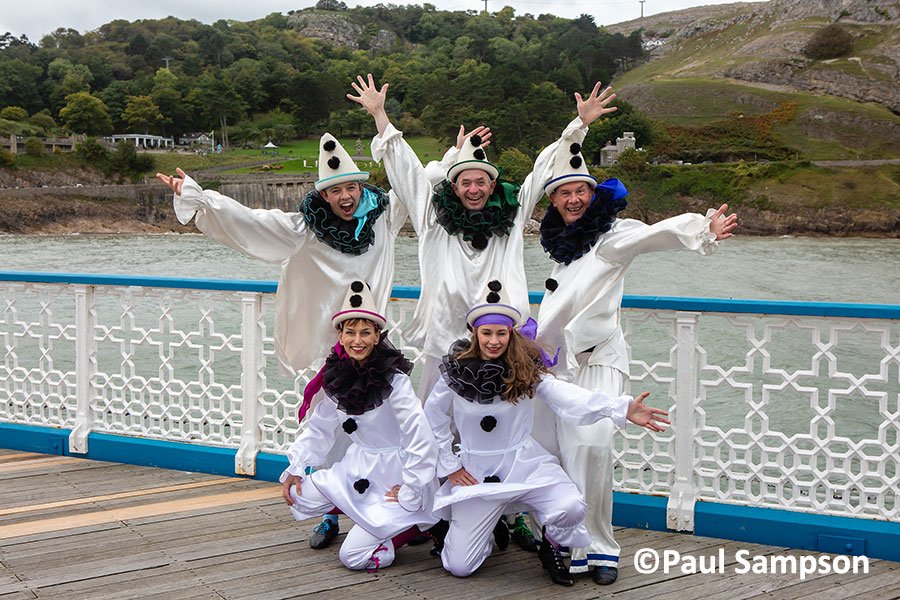 The New Follies are a new, professional, acoustic seaside pierrot troupe – ideal for any seaside resort, heritage or family fun day, Victorian/Edwardian or folk festival.
The only professional seaside Pierrot troupe performing in Britain today!  Featuring 5 versatile professional performer/musicians. They sing, dance and act short comedy routines for all the family in the open air or for indoor cabarets. Entirely acoustic and mobile, they can perform just about anywhere – so long as it's not raining!
Ideal for seaside promenades, festivals, heritage events and family fun days.
Currently there are 3 available exhibitions:
1. 'The History of Seaside Entertainment'
(20 X A3, framed panels about the evolution of seaside entertainment from the Georgian era to the present day.
2. 'From Agincourt to Afghanistan'
(10 X unframed, double-crown panels about the use of concert party in the armed forces – ideal for Armed Forces' Day & educational events)
3. 'The Seaside Mutoscope'
(a hand-cranked, digital representation of the end-of-the-pier, what-the-butler-saw machine, showing 3 short films about seaside entertainment – this can be combined with either of the other exhibitions)